Flow-State Blend: Pure 'Ōhia Kū & Kalamoho Lau Li'i Practitioner Grade Oil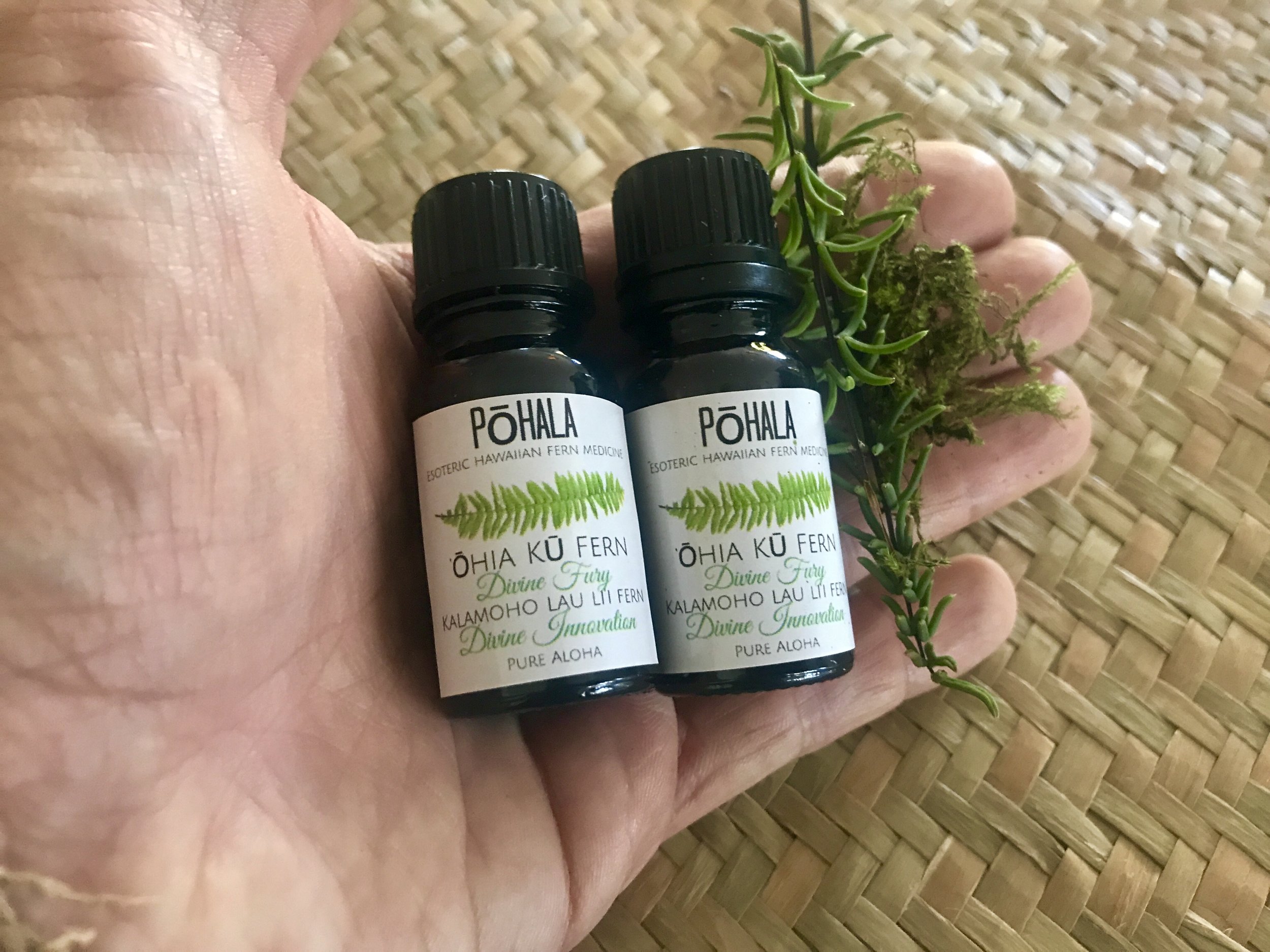 Flow-State Blend: Pure 'Ōhia Kū & Kalamoho Lau Li'i Practitioner Grade Oil
These two electrically charged ferns represent Divine Fury and Divine
Innovation, two powerful tools to assist you in integrating movement
and creativity into your life. Just a tad on your body and allow their
codes to invigorate you with dynamic results!
'Ōhia Kū, Divine Fury, is one of the most misunderstood Principles. Truly, its essence is
all about rhythm, movement, breath, heartbeat, and the compelling of
dynamism. If you consider yourself an athlete, yogi, meditation
student, or participate in any kind of activity which requires focus
on breath and movement, this powerful fern is your ally!

Kalamoho Lau Li'i is a high elevation fern who thrives off of purity
and quality of air, only then can he incite the integrity of his
forces. For this reason, he and Fury make fine friends and partners
-- Fury offers Innovation the precise type of rhythm and breath so
that the creative and imaginative vigor can be expressed. Kalamoho
Lau Li'i offers 'Ōhia Kū a focus in which to direct and apply his
energies. That is where the integration into brilliance is permitted,
and this is how lives become changed.
Comes as 1/4 oz pure practitioner grade oil, in glass vessel with orifice reducer dropper

Aroma is very earthy with subtle metallic undertones

we suggest, as with all essential oils, to dab behind neck at the medulla area. This heightens clearer communication with cellular and electromagnetic resonances. The medulla is also incredibly powerful in atuning into the spirit world.